Looking to know how to connect wireless headphones to android phone? Go ahead!
Wireless earbud headphones have become very popular these days, however, installing them isn't as simple as installing conventional headphones. If you are thinking of using them with your Android Smartphone, you must follow a few steps before.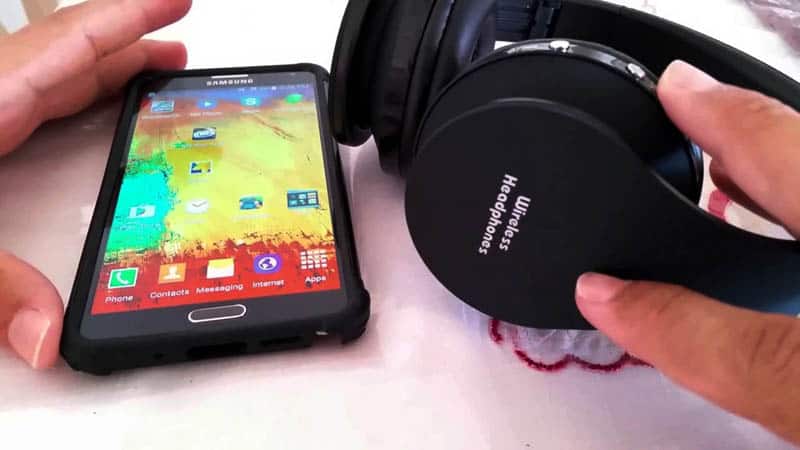 Today you'll know a step-by-step guide that explains how to do this. The process won't take more than 1 minute.
What is Wireless Headphones?
Wireless headphones are electronic devices that allow transference of sound from a source without requiring wires. Most new models use Bluetooth as a transfer medium.
Bluetooth is a wireless network available on most modern mobile devices. Wireless headphones offer a greater sense of freedom compared to wired models.
They're perfect for lovers of outdoor activities as athlete and runners, who need to move freely without wires getting in their way.
Wired models need to connect to the headphone input to work. The sound source also functions as a power source. In the case of wireless headphones, this principle is very different.
Wireless headphones need their own power source to function. Most work with rechargeable batteries.
Wireless headphones don't require any physical connection. To function, they need to be visible to the sound source via Bluetooth. These headphones are compatible with most recent smartphones with operating systems such as Android and iOS.
Step by Step Guide of How to Connect Wireless Headphones to Android Phone?
Today, most people in the world have at least one smartphone. Although many know how to use applications, send text messages and search on the Internet, they still don't understand what Bluetooth is for.
Simply put, Bluetooth allows you to exchange all kinds of data with devices at close range. We could compare it to a small-scale Wi-Fi. You can configure your Bluetooth to remain visible or hidden for other devices.
It's always convenient to set a password good enough to prevent your personal information from falling into wrong hands.
To use wireless headphones with an Android smartphone you must know how to activate Bluetooth and recognize other devices. This is what you should do:
01. Verify Bluetooth is Working
Doing this is very easy. If you see Bluetooth's miniature logo at the top of your smartphone's screen, it means that it's activated. Otherwise, you'll have to follow the next steps to achieve it.
02. Access the Settings Menu
On all Android operating systems, the Settings menu icon looks like a gear or slide bars. If you have too many applications installed, it may take a while to find it.
03. Tap Connections
In the Settings menu you'll find a long list of submenus. Scroll down until you find the Connections button.
04. Tap Bluetooth
Once inside the Connections submenu, tap on the Bluetooth option to activate it.
05. Activate the Pairing Mode of Your Wireless Headphones
All wireless headphones have a different way to enter pairing mode. It's usually as easy as pressing a button or several at the same time. Consult the user guide of the product to know how to do it.
Pairing mode allows headphones to be visible to other Bluetooth devices.
06. Turn on Bluetooth Scan
Within the Bluetooth sub-menu, you'll find the Scan option. Tap on it so that your Smartphone starts searching for nearby Bluetooth devices in visible mode. After a few seconds, the headphones will appear with the name of their brand or some other pseudonym.
Make sure that during the scanning process, the headphones are working and at a close distance from your smartphone. Bluetooth doesn't have as much reach as a Wi-Fi network, remember that.
07. Activate Your Wireless Headphones
Tap on the name of your wireless headphones to synchronize. After that, the speakers on your Smartphone turn off and headphones start to work.
08. Play Your Favorite Music or Radio Station
The next thing you should do is to tap on your mp3 files to activate the player or activate the Radio application to listen to your favorite station.
Conclusion
With these simple steps you learn how to use Bluetooth and your wireless headphones at the same time. It isn't as complicated as it seems. You just need to try it to see for yourself.
The feeling of freedom of wireless headphones is incredible. It's like bringing music directly to your ears without wearing anything on top. If you haven't tried that experience yet, you should buy some.